We knew this one was coming eventually…but to finally see the release does not take away from how sexy it looks. Niner Bikes just released the new RIP 9 RDO…their carbon version of the very popular RIP 9 29er mountain bike.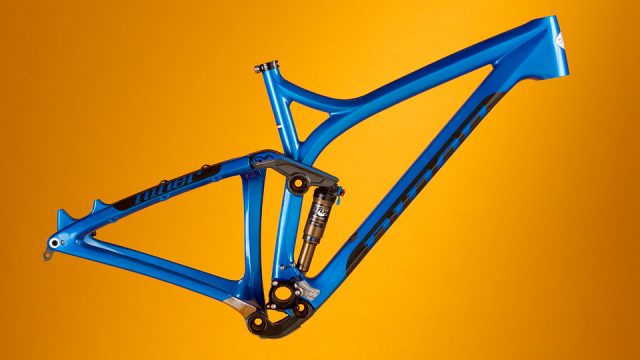 For those of you that don't already know (in case you are living under a rock), Niner Bikes has been known throughout the industry for producing some of the best big wheeled bikes around. Their trademark geometry and CVA suspension brought quicker turning on a stable bike to the 29er market. By specializing in big wheels, Niner Bikes has been able to fine tune it and perfect their version of the 29er mountain bike.
Last year, Niner released the RDO version of their popular Jet 9 race inspired 29er.  This year, they follow up with an amazing RIP 9 RDO…so let's take a look at the specifics.
Niner Bikes RIP 9 RDO 29er
The RIP 9 RDO features the same patented CVA dual link suspension design, but ups the travel from 4.5″ to 4.9″ (125mm). This theme of running slightly more rear wheel travel in the RDO than the aluminum equivalent showed up in the Jet 9 RDO release as well. Other noteable features are the 142mm rear spacing with a 12mm Maxle rear axle and a RIP 9 first with the inclusion of ISCG 05 tabs for chain retention systems.
If the handling of the RIP 9 is a testament on how this new bike will ride with the improvements and lighter frame…be ready for an AM monster. It will be available in March 2013 and we will have to get our hands on one to try it out.